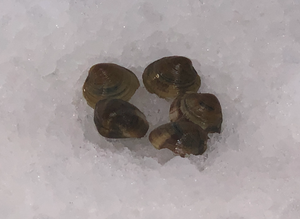 The pasta clam is a small clam perfect for soups and pasta sauces. It is produced right here in Florida home to the number one producer of farm-raised clams in the USA.
Note: Sold by the individual clam or 200 count bag.
IF ALLERGIC TO SHELLFISH DO NOT CONSUME THIS PRODUCT.
Fun Fact: Clams are among the longest-lived species in the world.