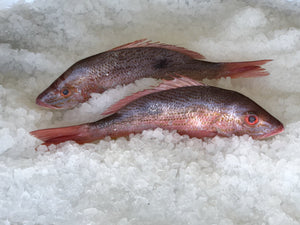 The Lane Snapper is one of the many Snappers found in the world's Oceans. They are tropical fish of medium size. The Lane Snapper is known for its delicate, sweet, white meat.
Note: Lane Snapper comes in whole or fillet cut. 2 lb will serve approximately 4 people. 
Fun Fact: Sold with the skin on, it's perfect for serving the skin seared and meat flaky white!