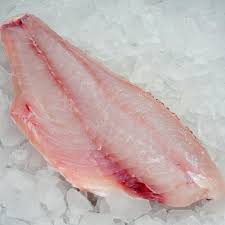 The mutton snapper is a species of snapper native to the Atlantic coastal waters of the Americas from Massachusetts to southern Brazil, including the Caribbean Sea and the Gulf of Mexico. Like many fish in the snapper family, the meat is white, flaky, and light, and is excellently prepared in various ways.
Note: Mutton snapper comes in whole or fillet, the fish is 2-4 lbs. 1 lb will approximately feed 2 people. 
Fun Fact: The world and Florida record for heaviest mutton snapper caught is 30 lb. Wow! Talk about a good dinner!