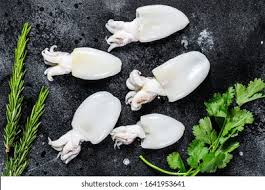 Cuttlefish are Cephalopods along with squid and octopus. They are less known and considered a delicacy. The taste of the cuttlefish is a cross between that of the octopus and the squid. The taste is fuller than the squid but not as rich as the octopus, a nice middle ground.
Note: This item is frozen. This item comes in a 1 lb Pack.
Fun Fact: Cuttlefish have three hearts!