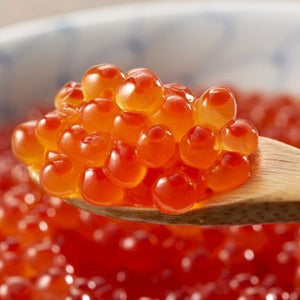 Ikura is the Japanese word for salmon roe. Ikura is larger than any other fish eggs usually used for sushi. When bit into the Ikura will burst. Ikura will go very well as a garnish and will complement any fish plate with its bright color. 
Note: This item is frozen. Ikura comes in a 2.2 lbs Pack.
Fun Fact: Ikura is often considered Red Caviar.